It was interesting to note from a recent report from the US Fire Administration that fire departments responded to a staggering 1.3 million fire calls in 2015. The statistics slightly improved in 2016 and 2017 as well. The report "Fire in the United States 2006-2015" was released in December 2017. The report covers fire incidences over a period of 10 years.
For fires that occurred within residential buildings, the largest contributing factor was kitchen fires attributed to cooking at 17%. Other careless activities such as children playing with fire and cigarette leftovers in the wrong place followed closely at 14%. It is surprising that cooking was also a leading cause for nonresidential fires. Electricity related fires accounted for 12% of reported incidences.
It is also interesting to note that African-Americans were most affected group of people. Males had a higher likelihood of dying in a fire than females. These data is primarily obtained from The National Fire Incident Reporting System.
The overall trend has been improving
The main reason for improvement has been due to the increased use of smoke detectors. That is a very positive fact. We at Bottom Line of Alarm Technologies are proud of the achievement that have been realized through the use of smoke alarms. The statistics are supportive that employing technology helps to improve and guarantee safety at homes and in offices.
The report also cites the use of sprinklers as another great enabler in combating fire menace in the U.S. fires. Other factors include training and awareness, fire code and standards, enhanced firefighting equipment as well as adopting safe building techniques.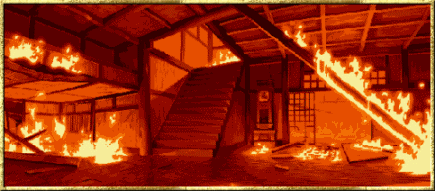 Great attention should be given to prevention, preparedness and response. Among the three, prevention is at the front line. The US Fire Administration acknowledges that prevention is best done through smoke detectors.